About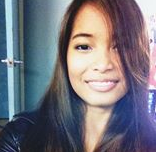 ♥ Hello.
My name's Jay and I want to share a little about me to the world.
▽ Queen of Diamonds.
xx.


Instagram
@jayybearable
LookBook
Follow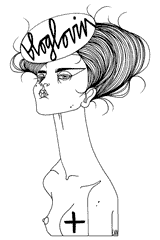 Contact
For business inquiries please contact me on

jaysantiago2312@gmail.com.au




Sponsor





disclaimer

Layout made by tkh
All Opinions and Thoughts are my own, I'm not affiliated with any company. Each post is chosen to benefit or be of interest to my readers. Everything is written by my own personal opinion and uninfluenced by sponsors or gifts. Any sponsorship or gifted reviews or posts will be stated otherwise and based on honest opinion.


February Wishlist
This year I've decided to create a wishlist for every month.
At the end of each month I'll look back on my wants and cross of what I achieved, what I didn't and what I don't like after a long think.
This months wants are -drumroll-
Fuji Instax Mini Camera in pink
Leather High Waist Shorts or Leggings
Something Fur [faux]
Urban Decay Primer Potion
Batman Arkham City
Ear Muffs
This bag
Moschino Glamour & Alien
That's this month for me,
Hopefully I either cross off this list or get over it by the end of the month.
See you soon.
xx.
Labels: batman, beauty, clothes, cosmetics, fur, instax, leather, make up, polaroid, urban decay, wish list