About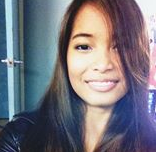 ♥ Hello.
My name's Jay and I want to share a little about me to the world.
▽ Queen of Diamonds.
xx.


Instagram
@jayybearable
LookBook
Follow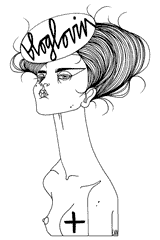 Contact
For business inquiries please contact me on

jaysantiago2312@gmail.com.au




Sponsor





disclaimer

Layout made by tkh
All Opinions and Thoughts are my own, I'm not affiliated with any company. Each post is chosen to benefit or be of interest to my readers. Everything is written by my own personal opinion and uninfluenced by sponsors or gifts. Any sponsorship or gifted reviews or posts will be stated otherwise and based on honest opinion.


Labels: 2014, australia, coldplay, drake, ed sheeran, listening, mash up, music monday, playlist, remix, september, the weeknd, witness


It was getting to a stage where work and uni and just everything seemed to be getting a bit too much and I felt like I needed to hide away and really get away from it all.
Being just the tail end of winter it was very cool up in the mountains sitting around a high of 2 or 3 degrees. Utilising the most of the winter season to be cosy and hide in a blanket and the warmth of a fire and a mug of tea sounded like the RnR I needed so onward to the Blue Mountains we went!

. Leading up to the weekend one of the owners of our cottage, Belinda, kept me well informed and was super friendly and professional in every email, providing all the details of our stay to come and keeping some treats to herself. We stayed in her adorable

Tricklebeck Cottage

about 5 minutes drive from the town Blackheath.


Our welcoming entrance
Upon opening the door we were greeted by some relaxing jazz music, the lights on and happy and a lot of delicious goodies. Belinda and Deb really know how to treat their guests and we truly felt special and welcomed from the second we drove in.
A bottle of wine, raspberry muffins, chocolates and gorgeous flowers awaiting us.




As well as the above they provided us with more than enough provisions to have a delicious breakfast the next day. In the fridge were more little treats, one of which was some fresh apple juice; I have never had apple juice taste that delicious!


They provided firewood to get our fire nice and toasty
During the afternoon we had some rainy nights which we spent cuddled up by the fire going with some tea and a movie or a nice soak in the spa bath. Hearing the rain on the roof and being warm and munching on roasted marshmallows has got to be one of the most satisfying things ever.
We explored the small town of blackheath and took in all it's little gems and honesty.
An old theatre (The Victory Theatre) in town was an iconic part of the town, an old large movie theatre that has been shelled out and revamped as a Antique centre and cafe.
The place was full of surprises and amazing little quirks from the past, we spent ages in there just exploring and looking at some great little pieces.
Driving through the luscious Megalong Valley

Back at the cottage Belinda and Deb had left us a little guide for the best things to do around the area. We heeded their advice and went on some gorgeous walks looking over Megalong Valley, visiting some alpacas and stopping by some iconic cafes. If it weren't for their advice we would never have seen some amazing places.





One of our bushwalking highlights was "Mermaids Cave", the walk was short but steep and the sight was absolutely breathtaking. It took us a while to find but the all the uturns in the world were worth this visit.




Going down into the cave I felt like it was out of a fantasy story stepping down on stone carved steps into this secret rainforest.





The cave led to an enclosure with a cascading waterfall, trickling into multiple lagoons.

The whole area was enclosed by natural rock protecting it from the elements. We were lucky enough to go when no - one was around making the whole experience personally memorable.




Definitely a highlight out of all the walks we did during our trip!




After a long morning of many bushwalks we read and heard all the raves of a near by tea house so we treated ourselves to some afternoon tea at the Megalong Tea Rooms.





The place was cosy and warm, a great welcome from a cold and tiring morning and the table setting and atmosphere felt just like home. The tea rooms held an air of tradition to it and all the staff had a great smile on their face and were happy to recommend.





I had the famed Apple Pie and Lachlan had Fruit toast with Ricotta and Honey. Accompanied by an Irish breakfast and Orange Pekoe the tea house was a great wind down from an active morning and was a great prequel to a well deserved soak and nap.

All in all the trip was a great escape away from the world and to spend some time just exploring and winding down in the mountains was just what I needed.

The weekend went away far too quickly and next time I definitely want to stay longer.

Enjoy guys xx




Labels: 2014, adventure, australia, blackheath, blue mountains, cottage, explore, getaway, new south wales, romantic, travel, tricklebeck, weekend





Money on My Mind - Sam Smith



Getting to Know You - SpazzKid



I Can't Keep Up (Feat. Will Heard) - Tourist



Clair De Lune (Motez Remix) Feat. Christine Hoberg - Flight Facilities

Good day!
How's your playlists looking lately? I hope your staying warm in bed with a nice tea and a scented candle on the side.

First up is Money on My Mind which I heard repeatedly on the radio and only decided I liked it after I heard it after a ridiculous amount of times the radio engraved it into my system.
Does anyone else have those songs ?
It's a cute song considering at first I thought it was one of those "I don't care bout the girl just the green".
Something about monetary value ruining things hits a soft spot for me for some reason I do understand it's important but sometimes i feel like it's overvalued so this song made me warm.

Spazzkid's song came up when I was watching a Buzzfeed video on Japanese trends.
The song reminds me of clouds and balloons, it's got that really light feel that Owl City used to have in it's early days and it's a good mind clearing song. Think of blue skies and running around.

I'm made of star - That line is my absolute favorite. I'm obsessed with stars.
I digress. I don't know what exactly this song means but it sends me the idea of just wanting to keep going and keep pursuing but just needing that extra push. When you can't quite keep up and you just need that hand.

Clair De Lune, and not the one you think.
This is another one of my background/driving songs that I like to pop on if I don't exactly want to pay much attention to the world and kinda just zone into what I'm doing.
It's sort of monotonous and not outstanding but just one of those nice background songs if your feeling productive.

Happy Monday!

xx.



Labels: 2014, 4, chill, majestic casual, music, music monday, playlist, relax, sam smith, spazzkid, tourist




Hey everyone!

If you follow my instagram you'd see that I had a recent getaway to The Star and needless to say it was absolutely luxurious!
Last time I went to the star I was walking through the casino all starry eyed learning how to play card games and wondering how expensive their electricity bill must be for the casino alone, this time was a little different.
We stayed in the Jewel Suite of the Darling and made that home for a couple of nights while we soaked in the beauty of our lovely city in all its grandeur.
The staff and members of the Star were all incredibly helpful and friendly and the overall design of the hotel really left us in awe.



The suite had these amazing floor to ceiling windows that left the whole place beautifully lit and a really interesting asian-esque vibe to it.




Another place to cross off the list!

We later went to Messina Gelato and all I can say is that it's a must visit, Salted Caramel and White chocolate oh my.

They make their own gelato every day and every flavor is created on site. , Eg. Apple Pie flavored gelato is made after an actual apple Pie is made and incorporated into the gelato by hand.

A visit to the star, whether your into the gamble, want a dance or a big foodie and relaxer like me is definitely something you want to cross off your books.

Let me know your experiences there in the comments below.

xx.

Labels: 2014, casino, city, getaway, review, ribs and burgers, sashimi, Sydney, the darling, the star, weekend

Hey guys,

Special mention to my mum for knitting me this infinity scarf, I've been wearing it non stop!




What I'm Wearing:





Labels: 2014, asos, australia, basics, blogger, cotton on, day out, fashion, mac, neutrals, ootd, outfit of the day, red, Sydney, tea, winter

Winter is here everyone!

I tend to spend a lot of my time nice and warm mostly indoors and wrapped up nice and cosy and I keep going back to the same main essentials for the colder time.


Kakadu (Water Lily) Candle, Travel Tea flask, Good Afternoon Black Tea

When I'm cuddled up at home with a good book or movie and bundled up in a snuggie it's perfect to have a nice cup of tea and the relaxing smell of water lillies wafting the room.
Good Afternoon isn't a heavy black tea but a little mild with some floral hints, winter is definitely my black tea time with milk and a hint of honey.
The tea travel mug is perfect, with the double wall insulation and the tea net and amazing twist design spout, me and this mug are made to be.


Bio Oil, Kiehls Midnight Recovery Concentrate, Kiehls Eye Alert, Soap and Glory Flake Away Exfoliating Scrub

When it comes to my skin maintenance my daily go to items are pretty intense in the colder and less humid days. I've got extremely dry skin and Bio Oil is definitely my every day salvation for them after a good scrub in the shower with Soap and Glory's Flake Away. I haven't tried this exfoliant just as yet so I'm keen to see how my skin looks after a couple of months, I'll keep you updated!
I find that in winter as my skin pales out a little more my dark circles are a lot more prevalent and although this is a mens product it seems to do wonders for my insomniac eyes.
Midnight recovery is amazing as well, i rub in a couple of drops before bed and wake up feeling well moisturised and my skin looks visibly toned and regained a lot of its elasticity!


Mac Rebel, Mac Raizin, Carmex, Maybelline Gel Liner, Bobbi Brown Concealer and Powder, Chanel Rivoli

My make up this winter has been very classic to the deep wine and cat eyes this winter.
I'm giving this bobbi brown concealer a go as well, it's a nice change from Maybelline's Fit Me but I'm still yet to see what I think about it. Finally hit pan on my all time favorite blush, it's the perfect shade for my skin tone and has that warm color to it that also contours your face.
Last but not least even on my non make up days, Carmex is my every day life saver, with the colder and drier days I cannot part with it.

Let me know what your winter essentials are and where you spend most of your colder days in the comments below.

Hope you enjoyed this post

xx.



Labels: 2014, australian, beauty, blogger, bobbi brown, candles, cosmetics, favorites, girl, jayybear, kiehls, mac, t2, tea, winter essentials



You'll find a little bit different on the homepage, something a little more visual and collected.
Why of course it's eBay collections!
Collections that are grouped and curated by people like you and I and they just make shopping a little bit easier to find exactly what you need.
Each collection is based on a specific theme so if you're after that perfect throw rug or a teapot it makes searching through pages and pages a lot easier.



The collections are separated very much like boards on pinterest and each have their own description.

Happy Shopping guys

xx.




Labels: 2014, blogger, ebay, ebay collections, nuffnang, pinterest, shopping