About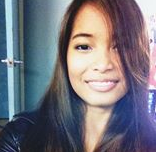 ♥ Hello.
My name's Jay and I want to share a little about me to the world.
▽ Queen of Diamonds.
xx.


Instagram
@jayybearable
LookBook
Follow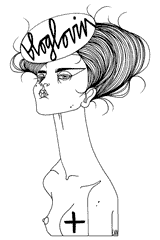 Contact
For business inquiries please contact me on

jaysantiago2312@gmail.com.au




Sponsor





disclaimer

Layout made by tkh
All Opinions and Thoughts are my own, I'm not affiliated with any company. Each post is chosen to benefit or be of interest to my readers. Everything is written by my own personal opinion and uninfluenced by sponsors or gifts. Any sponsorship or gifted reviews or posts will be stated otherwise and based on honest opinion.


If you're into a light and easy night with a few laughs and some great song's you'll sing out loud in the car home.
It's the musical renown for the hit songs 'Anything Goes', 'You're the top' and 'I get a kick out of you'. With a gorgeous cast this time around including the gorgeous Caroline O'Connor, who absolutely owned the stage and hit every note perfectly. Other cast members such as Todd McKenny (who can actually dance, really well !) and Claire Lyon taking a break from her role as Christine Daae.
This was my Outfit of the Night that evening and the beautiful opera house made for a gorgeous setting.
I'd highly recommend to come here for a great night out with a few friends or family, stop by the Opera Bar before hand to get a quality bite to eat or for some pre show cocktails. I couldn't take any photos of the show itself so I think you'll just have to go see it yourself to see just how creative they were with the set and all the costuming.
I'd like to Thank Nuffnang and Anything Goes for giving me the opportunity to see this fantastic show.
Labels: 2015, anything goes, australia, gifted, music, musical, nuffnang, ootn, screening, songs, Sydney, sydney opera house, tour
A normal day means a day at work or uni followed by study for a few hours, after a good feed I finish the night with a cup of tea and browse through youtube videos or the blogosphere to see what's going on. Most nights if I'm not held up by studying I'll be blogging later at night or editing photos. My favorite thing to do is to look up trending restaurants or reviews for my Eatventures blog.
Labels: 2015, blogger, liebster award, new blog, nominee, Sydney
Shoes Windsor Smith | Skirt Zara | Top Kookai | Bracelet Georg Jenson | Rings Kookai | Necklace handmade |
Labels: basic, fashion, neutrals, ootn, outfit, simple, street fashion, style, Sydney
Labels: basic, beauty, fashion, fashion blogger, gray, ootd, street, style, style blogger, Sydney, winter
Labels: 2015, australia, basic, basic fashion, blogger, fashion, fashion blogger, girl, gray, model, neutrals, simple, style, style blogger
Ride feat Ludacris- Ciara
Latch was a song that really caught my heart when I heard Josh Golden and Andrew Garcia's cover but once I heard the original acoustic, it really hits it hard.
It's a sweet song that really sums up a good moment between yourself and your lover, one of those songs where it all just fits into place.
Lastly is a song that I think suits the warming weather, a great beat and message that I can just imagine going roadtripping or adventuring to this song.
Macklemore is always a great summer singer and he's always on my summer playlist.
Hope your week is treating you all well
Let me know what your Summer tracks are
xx.
Labels: 2014, acoustic, music, music monday, music videos, playlist, rnb, summer, the weeknd
Labels: 2014, australia, australian, basic fashion, city, classy, fashion, fashion blogger, girl, kookai, ootd, outfit of the day, simple, spring, style, style blogger, Sydney, urban, wedges, zara