About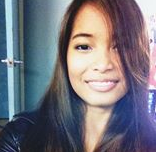 ♥ Hello.
My name's Jay and I want to share a little about me to the world.
▽ Queen of Diamonds.
xx.


Instagram
@jayybearable
LookBook
Follow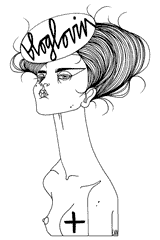 Contact
For business inquiries please contact me on

jaysantiago2312@gmail.com.au




Sponsor





disclaimer

Layout made by tkh
All Opinions and Thoughts are my own, I'm not affiliated with any company. Each post is chosen to benefit or be of interest to my readers. Everything is written by my own personal opinion and uninfluenced by sponsors or gifts. Any sponsorship or gifted reviews or posts will be stated otherwise and based on honest opinion.


Melbourne so far

You know it's not too bad here.
It's cold but no different to winter in Sydney.
I do love it here, their culture quite surpasses that of Sydney.
Flipping through a magazine of the events of melbournes food and wine festival is making me want to move here and bask in its culture.



A while back they had both a Tim burton and a Disney exhibition! Both of which never came close to sydney!
Just my luck.
Wish I could have all the money to travel here all they time and spend.
We visited south melbourne to footscray and the quaint little booths filled with bits and bobs of wonderful things are adorable. There's also an amazing candy shop all lined in pink here that is perfect for me.
Till next time

xx.

Labels: Melbourne markets