About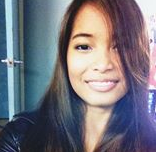 ♥ Hello.
My name's Jay and I want to share a little about me to the world.
▽ Queen of Diamonds.
xx.


Instagram
@jayybearable
LookBook
Follow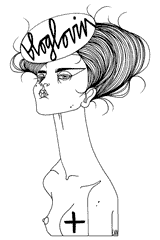 Contact
For business inquiries please contact me on

jaysantiago2312@gmail.com.au




Sponsor





disclaimer

Layout made by tkh
All Opinions and Thoughts are my own, I'm not affiliated with any company. Each post is chosen to benefit or be of interest to my readers. Everything is written by my own personal opinion and uninfluenced by sponsors or gifts. Any sponsorship or gifted reviews or posts will be stated otherwise and based on honest opinion.


October Wish list
GaGa Perfume
Laura Mercier Mineral Finishing Powder
Circle/Skater skirt
Sandles
I have been so MIA lately and i'm sorryyyyy T_T
I've been up around, here and there and just all over busy with everything.
Recently my internet was down for about 2-3 weeks so that didn't help with anything as well as a few assignments and exams popping up. At the same time i've been ploughed by work and my sister is recently moving in so my house is a wreck and my back is in pain -.-
But I'm back and here I am, once again I'm wanting a new camera that autofocuses whilst filming so it's not shit. I'm looking into Panasonic Lumix GH2 so far but it's still up in the air.
Anyway huns, See you soon.
Labels: 2012, beauty, inspired, jayybear, ladygaga, lauramercier, make up, sandles, spring, warm, wish list