About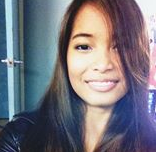 ♥ Hello.
My name's Jay and I want to share a little about me to the world.
▽ Queen of Diamonds.
xx.


Instagram
@jayybearable
LookBook
Follow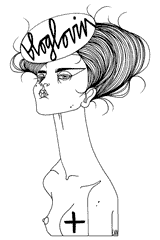 Contact
For business inquiries please contact me on

jaysantiago2312@gmail.com.au




Sponsor





disclaimer

Layout made by tkh
All Opinions and Thoughts are my own, I'm not affiliated with any company. Each post is chosen to benefit or be of interest to my readers. Everything is written by my own personal opinion and uninfluenced by sponsors or gifts. Any sponsorship or gifted reviews or posts will be stated otherwise and based on honest opinion.


2012 Sales
Lovisa Jewellery of bits and bobs
Onitsuka Tiger's Mexico 66
Shorts: Rose Gold- MinkPink, Black leather - May, Orange and Blue - Nude Lucy, Running Shorts - Nike
Tops: Yellow Muscle tee - All About Eve, Black 'Now' muscle tee - Lee, Electric Jungle Muscle Tee - Electric Jungle, Burgandy knit - Topshop, Neon Pink Bralet - Lulu & Rose, Gray crop top - Agent NinetyNine.
Misfits Season 1 and 2, IT Crowd Season 1-4, Super Mario Brothers 2, Creme Brulee Tea Kit, Nike Push up handles, Far Cry 3 Insane Edition
And lastly, this badboy.
Turtle Beach PX5 Wireless Headphones.
I love the sales, but now I'm broke so that HD Camera will be put on hold for now.
See you soon guys
xx.
Labels: 2012, boxing day, clothes, fashion, geekery, sales, shoes, shopping, spendage, spending