About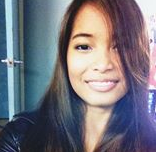 ♥ Hello.
My name's Jay and I want to share a little about me to the world.
▽ Queen of Diamonds.
xx.


Instagram
@jayybearable
LookBook
Follow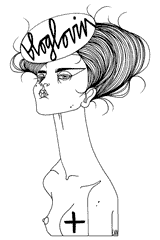 Contact
For business inquiries please contact me on

jaysantiago2312@gmail.com.au




Sponsor





disclaimer

Layout made by tkh
All Opinions and Thoughts are my own, I'm not affiliated with any company. Each post is chosen to benefit or be of interest to my readers. Everything is written by my own personal opinion and uninfluenced by sponsors or gifts. Any sponsorship or gifted reviews or posts will be stated otherwise and based on honest opinion.


OOTD: Zombies In Love
Good day!
It has been a while hasn't it? I've been a little busy and I was slothing for a while in the comforts of my room on my days off work. All I can say is welcome to spring! One of my absolute favorite seasons of the year because I can finally stop wearing pants!
Some of my favorite fashion is S/S based so I can't wait to see the trends for the year..
Yin Yang Top - Forever 21, Plaid shirt, Pleather shorts - May, Knee Highs, Rabens
Rubi-Woo - Mac, Gel liner - Bobbi Brown, Raizin - Mac, Espresso - Mac
Rubi Woo is one of the perfect warm based reds I've ever used, it's one of those colors that'll definitely suit everyone so give either this or Russian Red a swatch if you're looking for a red!
Rubi Woo is a matte lipstick and definitely lasts the day! I'm still using Raizin as my go to blush I definitely can't get enough of it and the thing about Mac blushes is that they seem to last forever, I use it every day but i still haven't hit pan.
Statement lips are the best :)

xx.
Labels: fashion, forever 21, leather, mac, make up, ootd, outfit, plaid, pleather, rubi woo, shorts, yinyang