About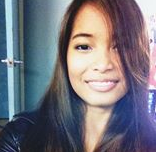 ♥ Hello.
My name's Jay and I want to share a little about me to the world.
▽ Queen of Diamonds.
xx.


Instagram
@jayybearable
LookBook
Follow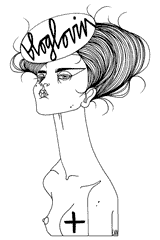 Contact
For business inquiries please contact me on

jaysantiago2312@gmail.com.au




Sponsor





disclaimer

Layout made by tkh
All Opinions and Thoughts are my own, I'm not affiliated with any company. Each post is chosen to benefit or be of interest to my readers. Everything is written by my own personal opinion and uninfluenced by sponsors or gifts. Any sponsorship or gifted reviews or posts will be stated otherwise and based on honest opinion.


Rise #BangonPH
In November 2013, a tropical Typhoon known as Haiyan/Yolander devastated parts of South East Asia including the Philippines. It was the deadliest typhoon that has hit the Philippines killing over 6000 people in the country alone. As of January 2014, bodies are still being found.
#BangonPilipinas shirt - Island Souvenir, Pleather Skirt - Nastygal, Lips - Mac Morange x Lady Danger



I picked this shirt up while I was on holiday in the Philippines at a shop called 'Kultura', the shirt is by Island Souvenir.

"Bangon" means Rise in Tagalog, all profits go towards the victims of Hurricane Yolanda/Haiyan and every cent counts towards rebuilding.


For P199 which is approximately $5 AU every little bit counts, a little can go a long way and the use of hashtags and spreading the good word helps the nation rebuild.
I chose Philippines shirt and Lachlan chose a shirt for Visayas, the majority of the crisis affected this region leaving 1.9 million homeless and 600000 displaced.
Lachlans wearing: #BangonVisayas - Island Souvenir, Necklace - Thomas Sabo, Jeans - Zara
Wear your support with pride, spread the word with love, every step is another step forward.
Rise
http://www.bangonph.com
xx.
Labels: australian, bangon, blogger, charity, fashion, filipina, girl, island souvenirs, kultura, movement, ootd, philippines, proceeds, profits, relief, rise, shirt, support