About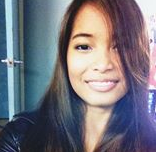 ♥ Hello.
My name's Jay and I want to share a little about me to the world.
▽ Queen of Diamonds.
xx.


Instagram
@jayybearable
LookBook
Follow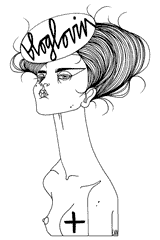 Contact
For business inquiries please contact me on

jaysantiago2312@gmail.com.au




Sponsor





disclaimer

Layout made by tkh
All Opinions and Thoughts are my own, I'm not affiliated with any company. Each post is chosen to benefit or be of interest to my readers. Everything is written by my own personal opinion and uninfluenced by sponsors or gifts. Any sponsorship or gifted reviews or posts will be stated otherwise and based on honest opinion.


2014 Winter Essentials
Winter is here everyone!
I tend to spend a lot of my time nice and warm mostly indoors and wrapped up nice and cosy and I keep going back to the same main essentials for the colder time.

Kakadu (Water Lily) Candle, Travel Tea flask, Good Afternoon Black Tea

When I'm cuddled up at home with a good book or movie and bundled up in a snuggie it's perfect to have a nice cup of tea and the relaxing smell of water lillies wafting the room.
Good Afternoon isn't a heavy black tea but a little mild with some floral hints, winter is definitely my black tea time with milk and a hint of honey.
The tea travel mug is perfect, with the double wall insulation and the tea net and amazing twist design spout, me and this mug are made to be.



Bio Oil, Kiehls Midnight Recovery Concentrate, Kiehls Eye Alert, Soap and Glory Flake Away Exfoliating Scrub

When it comes to my skin maintenance my daily go to items are pretty intense in the colder and less humid days. I've got extremely dry skin and Bio Oil is definitely my every day salvation for them after a good scrub in the shower with Soap and Glory's Flake Away. I haven't tried this exfoliant just as yet so I'm keen to see how my skin looks after a couple of months, I'll keep you updated!
I find that in winter as my skin pales out a little more my dark circles are a lot more prevalent and although this is a mens product it seems to do wonders for my insomniac eyes.
Midnight recovery is amazing as well, i rub in a couple of drops before bed and wake up feeling well moisturised and my skin looks visibly toned and regained a lot of its elasticity!



Mac Rebel, Mac Raizin, Carmex, Maybelline Gel Liner, Bobbi Brown Concealer and Powder, Chanel Rivoli

My make up this winter has been very classic to the deep wine and cat eyes this winter.
I'm giving this bobbi brown concealer a go as well, it's a nice change from Maybelline's Fit Me but I'm still yet to see what I think about it. Finally hit pan on my all time favorite blush, it's the perfect shade for my skin tone and has that warm color to it that also contours your face.
Last but not least even on my non make up days, Carmex is my every day life saver, with the colder and drier days I cannot part with it.

Let me know what your winter essentials are and where you spend most of your colder days in the comments below.

Hope you enjoyed this post

xx.



Labels: 2014, australian, beauty, blogger, bobbi brown, candles, cosmetics, favorites, girl, jayybear, kiehls, mac, t2, tea, winter essentials