Valentines Day ~ Sicilian review
Hello!
How has everyone enjoyed their valentines day?
Let me share with you a bit of mine.
This valentines day was spent as a quiet day and ended up at a nice restaurant having a nice dinner.
In saying this, I've never been to this restaurant before so that starts off my 1001 list.
I'm getting my way through it, I've started my jar full of stars, reading through 2 books and now have started my new restaurant visits.
My Valentines outfit

-Top: Alice in the Eve
-Necklace: Gathering Eye
-Bag: Sportsgirl-Jeans: Cheap Monday-Heels: Steve Madden
My Makeup & Jewellery
Almay eyeshadow, rimmel pencil and brow liner
Sportsgirl, Lovisa, Pandora, Gathering Eye


I went to a lovely little italian restaurant called Sicilian in Parramatta.
We were served by an extremely friendly and charismatic waiter named Alexandre, his, and the rest of the staff's service were fantastic.
Alex was french and not to mention quite cute so -heart throb -
He was new though and I'm pretty forgiving to anyone in retail if they are giving a good amount of effort.
I ordered an entree of garlic bread which was stunning
yuuuuuuuuummmmmmmm
When mains came along there must have been a misunderstanding, maybe Alex wrote it wrong, maybe they made the wrong meal?
Whatever it may be I ended up with Lamb Ribs instead of Lamb Shanks? Where my mashed potato and jus had become potato chips and Rib sauce.
And it was huuuuuuge!
I can eat a lot, I really can. But this.. was a bit too big for me.
I had no issue really, I was really hungry by this time and I didn't want Alex to get too flustered on his first night. Besides.. It was really yum.
I had to get it takeaway in the end, but it was so worth the mix up.
Maybe it was meant to be.
It tasted even better when you eat it a day later!
So my review on Sicilian would be
Service 4.8/5 [The mixup was the only issue]
Food: 5/5
Price: 3/5 [A bit pricey]
Thank you Sicilian and Alex for a great night and a full stomach.
The night continued in Cold Rock Ice creamery
where all the valentines were buzzing.
If you're not aware as to what Cold Rock is and what makes it special, let me explain.
There are a range of Ice creams and Sorbets to choose from as well as a range of sizes. You choose your yummy ice cream flavour and THEN you can choose from a range of mixers, from cookies to chocolate to jelly beans to fruits you can choose as many as you want and they'll put your ice cream on a cold grill. (Sounds weird right?) They then smush, smash and mix in your toppings into your chosen ice cream and ta dah! You have the mix of your dreams.
I went for the choice of Cookies and Cream Ice cream mixed with Oreos.
This was a reqular size... :|
During Valentines, Cold Rock had a few valentines hearts where you can write to your valentine. I thought that was adorable.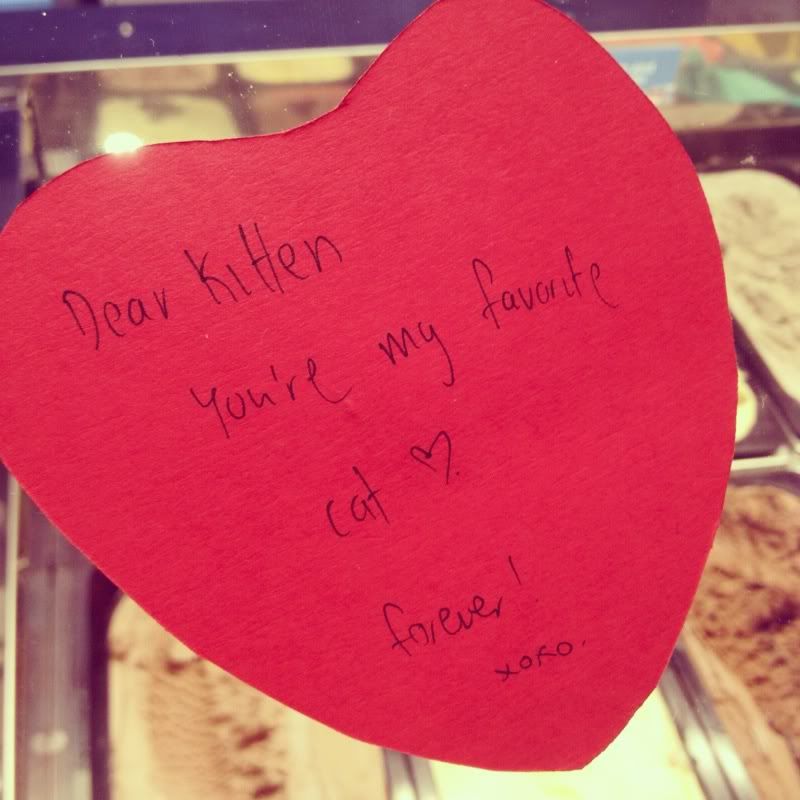 It was a great night and I think I may have gained a few kilos from the night
Food is the best present ever.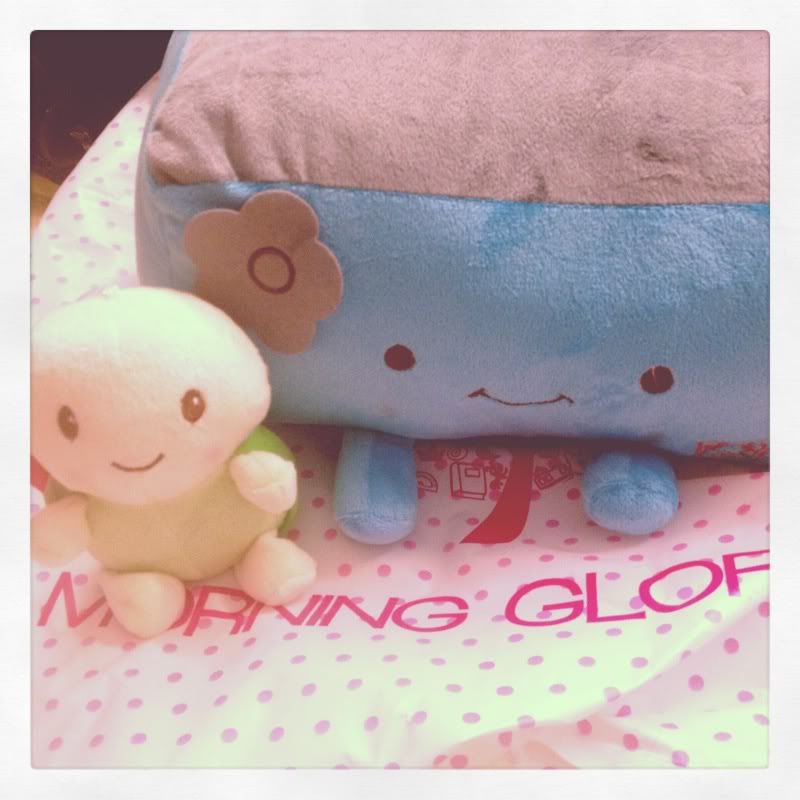 That was my valentines day and it was wonderful.

Till next time
xx.
Labels: 1001, cold rock, Day Zero Project, food, ice cream, outfit of the day, plush, restaurant, reviews, valentines