About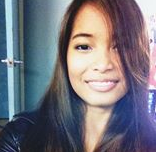 ♥ Hello.
My name's Jay and I want to share a little about me to the world.
▽ Queen of Diamonds.
xx.


Instagram
@jayybearable
LookBook
Follow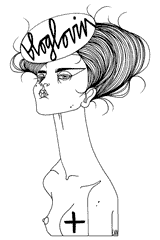 Contact
For business inquiries please contact me on

jaysantiago2312@gmail.com.au




Sponsor





disclaimer

Layout made by tkh
All Opinions and Thoughts are my own, I'm not affiliated with any company. Each post is chosen to benefit or be of interest to my readers. Everything is written by my own personal opinion and uninfluenced by sponsors or gifts. Any sponsorship or gifted reviews or posts will be stated otherwise and based on honest opinion.


Short Portal 2 Review

Hey!
So I've recently finished Portal 2 and I'm extremely happy with it!
I have previously played the first portal and absolutely loved it however I'm not entirely aware of the rest of the story line such as that that is shown in Half Life.
What I love about Portal is that it really challenges your way of thinking and as they say to "Think with portals"
Portal 2 incorporated a stronger story line and an attachment to characters and their background which is something Portal lacked originally. But in doing so the puzzles were reduced heavily and the design of the game was based on the story.
All in all it was still an amazing game with an incredibly creative innovation for puzzles.
I highly recommend everyone to give it a go but definitely give the first portal a go first.
Worth your money

Till next time
xx.
Labels: 2012, freakin noob, noob, opinion, pc, personal, playstation, portal, ps3, review, xbox 360