About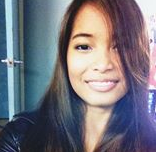 ♥ Hello.
My name's Jay and I want to share a little about me to the world.
▽ Queen of Diamonds.
xx.


Instagram
@jayybearable
LookBook
Follow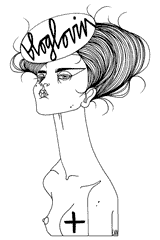 Contact
For business inquiries please contact me on

jaysantiago2312@gmail.com.au




Sponsor





disclaimer

Layout made by tkh
All Opinions and Thoughts are my own, I'm not affiliated with any company. Each post is chosen to benefit or be of interest to my readers. Everything is written by my own personal opinion and uninfluenced by sponsors or gifts. Any sponsorship or gifted reviews or posts will be stated otherwise and based on honest opinion.


Cheese & Wine - Ocello
Who doesn't love a beautiful cheese and a great wine on a night in? It's a perfect mood setter and accompaniment to conversation.
Cheese and Wine are deep and delicate foods that trace far back into history, often used as the symbol of wealth and social class. Nowadays Cheese and Wine can be used as a symbol of a good evening to come


At Formaggi Ocello in Surry Hills we attended our first Cheese & Wine tasting evening!
Located on the corner of Bourke Street Surry Hills, Ocello is a quaint little cheese store with a huge selection of all the perfect delicacies of life.



As the past winners of the 2010 and 2012 best Cheese store in Sydney, Ocello is nothing but amazing!
The atmosphere was warm and comforting, with is rustic feel and utmost care of their customer and products, Ocello was a little delight. We walked into the store greeted by friendly smiles, a glass of amazing champagne and a little taster!


We were swiftly shown to our table where familiarised ourselves with our surroundings, started conversation in anticipation of the upcoming night and soaked in the atmosphere.

The evening's theme was "Italian vs French". We were presented with a total of 6 cheeses and accompaniment wines showing the diversity of each country's cheese and tastes.
On our table were condiments to accompany and enhance our cheese tasting as well as an informational take home guide that allowed us to understand a bit more about the cheese and wine we ate.



With every cheese we had an accompanying wine that either enhanced or neutralised the many flavours that danced along our pallets that evening. The matches were expertly paired by the owners and showed us the strong similarities that both Italy and France have to offer both in their wine and their cheeses.




If Cheese isn't your thing that's okay, Ocello offers a wide range of products that don't restrict you to cheese and wine. Offering high quality Nougats and Biscotti, Cured hams, jams, condiments, herbs, pastas and many more, Ocello is more than your average deli.





Ss customers of the wine and cheese night we were entitled to 20% off all the store items. I held myself back a lot more than I should've but was so happy with my purchases that night!


The night was simply superb. Everyone at the event left delighted from the whole experience; clearly Ocello knows their cheese and wine, but they also know customer service. All the staff were extremely pleasant and helpful, and the coordinators of the evening (two experts in cheese and wine) went around to every table and spoke to the patrons. Its the details which make the experience unforgettable, and we wont be forgetting Ocello any time soon!
Labels: 2014, blogger, boyfriend, cheese, couple, date, deli, evening, fashion, food, idea, lifestyle, ocello, ootn, outfit, outing, surry hills, Sydney, tasting, wine