About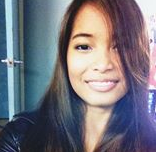 ♥ Hello.
My name's Jay and I want to share a little about me to the world.
▽ Queen of Diamonds.
xx.


Instagram
@jayybearable
LookBook
Follow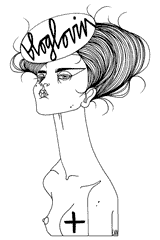 Contact
For business inquiries please contact me on

jaysantiago2312@gmail.com.au




Sponsor





disclaimer

Layout made by tkh
All Opinions and Thoughts are my own, I'm not affiliated with any company. Each post is chosen to benefit or be of interest to my readers. Everything is written by my own personal opinion and uninfluenced by sponsors or gifts. Any sponsorship or gifted reviews or posts will be stated otherwise and based on honest opinion.


Moonlight Cinema
The other night we booked ourselves in to Moonlight Cinema in Centennial Park, Sydney!
It's an adorable outdoor cinema in the amphitheatre in the park where you can sit yourself down with a picnic rug, some pillows and a blanket and enjoy a movie under the stars.
Our picnic basket was filled to the brim with a plethora of mixed movie snacks.
Alongside the generic chocolate, chips and popcorn we had strawberries with chocolate dip, sourdough, a mix of cold meats, a pile of cheeses and a dessert wine to round it all off.
We chose a spot a little further up the amphitheatre and made base there for the evening and the upcoming movie.
We saw Wes Anderson's Grand Budapest Hotel. It was a quirky and colourful film that was absolutely hilarious. The script and the film technique was fantastic and absolutely clever; it was a fast paced movie where there was never a dull moment. We also had a great, diverse group of people around us to create atmosphere.

Moonlight Cinema is a great experience, unfortunately the season is over but will restart again near the end of the year. If you were after a different kind of movie experience definitely check it out, it's a nice excuse to get out of the house without doing the generic night.
Being out under the stars with a picnic blanket makes for a better experience, plus they had food there to serve if you wanted something hot and beanbags to hire.

This is our favourite kind of date night. What's yours?

xx.

Labels: 2014, boyfriend, date night, moonlight cinema, outdoor movies, relax, summer, Sydney