About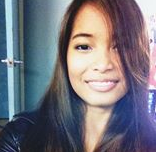 ♥ Hello.
My name's Jay and I want to share a little about me to the world.
▽ Queen of Diamonds.
xx.


Instagram
@jayybearable
LookBook
Follow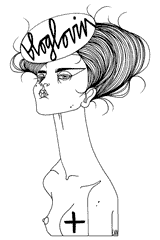 Contact
For business inquiries please contact me on

jaysantiago2312@gmail.com.au




Sponsor





disclaimer

Layout made by tkh
All Opinions and Thoughts are my own, I'm not affiliated with any company. Each post is chosen to benefit or be of interest to my readers. Everything is written by my own personal opinion and uninfluenced by sponsors or gifts. Any sponsorship or gifted reviews or posts will be stated otherwise and based on honest opinion.


Ichiraku

Hey all ~
Today I had lunch at this amazing Japanese place in Eastwood.
It was so affordable and the food was so good! It's right across from the station and next to morning glory.



The setting of the restaurant was really nice, it took a nice twist of modern and traditional Japanese style. And as soon as you enter the staff greet you with a loud and clear "IRASSHAIMASE"
And "Arigatou Gozaimasu" as you leave. The staff are super friendly and they all have really good English too.
They are often quite full during dinner but at lunch they are usually quite flexible. They often don't crowd the restaurant with lots of staff and I think today they only had 2 waiters, but I was so surprised at their efficiency going back and forth so well. The only downside was that there was quite a waiting time in between things. But what can you expect when there's only two.
The food was beautifully presented with lots of color and just as much flavor. I usually don't like miso that much but the one here was definitely finished in a heartbeat.
I'm getting hungry just writing about it again.
The best part about this restaurant that surprised me was the price. It was so cheap!!
The value for money at Ichiraku was one of the best I've seen in a long time. If your ever around Eastwood and looking for a guarantee to be full. I would definitely recommend Ichiraku. It is definitely on the favorites list

For dessert I went out and had honey pancake from the little stall in the arcade.
It's so delicious! It's so perfect for winter. The outside is like a more doughy pancake batter but inside is a cinnamon sugar peanut syrup that is so so so yum! When you order they cook it in front of you. And at first I was thinking "uh oh it's a bit oily maybe this wasn't a good idea" but then you bite into it and all your doubt disappears!
Definitely stop by here and grab a honey cake this winter. It'll fill you up with smiles!

xx.

Labels: food, Japanese, lunch, restaurant, review, Sydney