About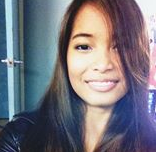 ♥ Hello.
My name's Jay and I want to share a little about me to the world.
▽ Queen of Diamonds.
xx.


Instagram
@jayybearable
LookBook
Follow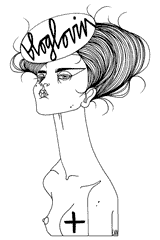 Contact
For business inquiries please contact me on

jaysantiago2312@gmail.com.au




Sponsor





disclaimer

Layout made by tkh
All Opinions and Thoughts are my own, I'm not affiliated with any company. Each post is chosen to benefit or be of interest to my readers. Everything is written by my own personal opinion and uninfluenced by sponsors or gifts. Any sponsorship or gifted reviews or posts will be stated otherwise and based on honest opinion.


Music Monday: 9th September

Inspired by the absolutely amazing Finn Harries (www.jacksgap.com) and his keen taste of music.

Music Monday is my series of favourite music or amazing diamonds that I've found during the week. I'll try as much as I can to post consistently however I can't entirely promise every monday every time.




Hope you enjoy this, let me know what you think and let me know if you have any suggestions.






All of Me - John Legend






Sunny Days - Josh Raiden




This Is Gospel - Panic at the Disco



Decipher Reflections From Reality - PlayRadioPlay!

~~

Hey guys,
so half of this music monday will be a little bit fruity and the other half a little bit heavy.

First up on our list we've got one of John Legends new releases from his slow coming album, the song All of Me like a few of his other songs is very much based on your Significant other. The song is a little bit more fast paced than your usual 'love song' but it's filled with just as much love and emotion. The thing I love about this song is that he doesn't go on about how someone is super perfect but he just accepts the imperfections.

Next we have Sunny Days a cover by Josh Raiden.
If it sounds familiar and you swear it sounds just like...
It is! It is the theme song from Sesame Street slowed down and acoustic, first heard on Scrubs in the Sesame Street special. It's actually quite sad when sung like this and a little bit lonely actually but it is still a nice song non-the-less.

On to a different tone the new song by Panic at the Disco brings all the old memories and all the old love for Brendan Urie's amazing voice. The new direction of the previously 'Alternative' scene between both Panic and Fall Out Boy has definitely re-roped their old fans to an exciting new style.

Speaking of 'old memories', Decipher Reflections From Reality brings me to nostalgia street in my mind.
This number by PlayRadioPlay! was my absolute favorite song about 5 years ago, I used to listen to it on repeat. Even listening to it now I don't get that 'ugh why did I ever like this' cringe that I get when I look at old clothes that I used to wear, I get the "OMG I USED TO LOVE THIS SONG" feel.
This song reminds me of summer and I think it's perfect to rekindle as the weather warms up again.

Let me know what you guys used to love about 5 years ago and how you felt about nostalgic songs in the comments below

Much love

xx.



Labels: 2013, 4, acoustic, music, music monday, new, playlist, relax, slow