About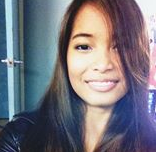 ♥ Hello.
My name's Jay and I want to share a little about me to the world.
▽ Queen of Diamonds.
xx.


Instagram
@jayybearable
LookBook
Follow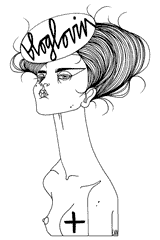 Contact
For business inquiries please contact me on

jaysantiago2312@gmail.com.au




Sponsor





disclaimer

Layout made by tkh
All Opinions and Thoughts are my own, I'm not affiliated with any company. Each post is chosen to benefit or be of interest to my readers. Everything is written by my own personal opinion and uninfluenced by sponsors or gifts. Any sponsorship or gifted reviews or posts will be stated otherwise and based on honest opinion.


Din Tai Fung & 19 Biennale - MCA
On a rainy Sunday we thought we might take one of our favorites a visit and have a gander at the 19th Biennale exhibiting at the MCA.
Once described as "
World's Tastiest Dumpling"
Din Tai Fung
is definitely one of my favorite eats in Sydney. I have never once gone in and came out disappointed only full and satisfied.
The service at Din Tai is impeccable, the system that they have is flawless and every staff member is always on the ball and willing to help.
Hot and Sour Soup with Shredded Pork
The infamous and delicious Xiao Long Bao (Soup Dumplings)
Definitely one of my favorites
Nice big cup of hot tea and Beans and minced pork.
Our suggestive looking Mango dessert.




---

At the MCA 'You imagine what you desire' is the theme for this year's Biennale.
Not photographed, my favorite part of the exhibition was a big empty room with projections of nature and viewers are invited to lie down and soak it all in.
As we went around the museum I found this year's combinations of work at the gallery to be surprisingly simple yet very empowering.



Quick selfie break.



I found that the works seemed to be very colorful this year, simple and also relatively light.
Atmospherically it felt like a play house and you didn't really have to stare at anything too long and ponder your reality, identity or overall position in life, it was light, simple and warming.

xx.

Labels: 2014, art, biennale, chinese, din tai fung, festival, food, mca, restaurant, soup, Sydney, winter, world square