About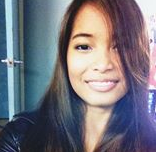 ♥ Hello.
My name's Jay and I want to share a little about me to the world.
▽ Queen of Diamonds.
xx.


Instagram
@jayybearable
LookBook
Follow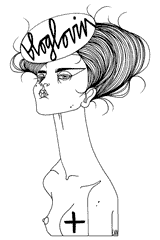 Contact
For business inquiries please contact me on

jaysantiago2312@gmail.com.au




Sponsor





disclaimer

Layout made by tkh
All Opinions and Thoughts are my own, I'm not affiliated with any company. Each post is chosen to benefit or be of interest to my readers. Everything is written by my own personal opinion and uninfluenced by sponsors or gifts. Any sponsorship or gifted reviews or posts will be stated otherwise and based on honest opinion.


Brace Yourselves! (pic heavy)

Hey guys,
So I did something I've been mulling over for such a long time, I got Orthodontics.
Now it might not seem like a big deal but after leaving high school and getting in the habit of being overly anxious about myself that the whole decision has taken me 3 years to actually make this decision.



'



I went and saw David Lee from My Hills Dentist and his recommendation was to go with one of their braces options called "6 Month Smiles".
6 Month smiles was a good options as it's 'quick', as opposed to going to an orthodontist and having braces for 4 years, and clear so it's not too obvious.
There was an option to choose colored bands, but for the time being I think i'm going to stick with the clear ones for now.


The surgery was gorgeous, it had great big windows letting all this natural light in and was very clean and lively. All the staff there were super friendly and the actual surgery itself was pretty big compared to the last dental surgeries I've been to.



It will overall take anywhere between 5-8 months depending on my desired finished stage and how my teeth will naturally react to movement
On the day of my cementation I had Geneva as my nurse and Davinder the Hygienist cementing my braces on. Dr David Lee came in once or twice to see how the whole thing was going and give overall direction to his team.


The cementing appointment took about an hour and a half to have everything completely cemented on. The appointment wasn't particularly taxing or painful as there was a lot of rest time in between, they put in this big plastic thing around my mouth so i didn't have to put much effort to keep my mouth open the whole time.






The biggest thing for myself is not being able to bite into things for the duration of the braces (no burgers or kebabs for me D: ) I don't want to be breaking my brackets left, right and centre so we'll see how long i can last. As I'm writing this i've already had one break off :(




The appointment was pain free and as I got up and got my lips used to this new addition, it was bulky but a lot less than I expected.


At the moment I'm still trying to get used to smiling, talking's been fine and thus far no lisp!
Pain wise after the appointment , the teeth definitely feel like they have pressure on them but not really that much pain but it is a little tender biting at the moment. Although I'm trying to be super careful right now as I'm biting on my brackets and can't close my teeth together.


I do need to go back to reassess everything and how my bite's going so hopefully I'll be getting back to chewing soon!



Newly braced


My estimated release date will be around March/April! I'll release another post then to show the movement and the final finishes.

Let me know in the comments if you've ever been mulling about something for an extended period of time.

xx

Labels: australia, baulkham hills, braces, david lee, dental, dentist, girl, hills area, my hills dentist, orthodontics, six month smiles, Sydney, update