About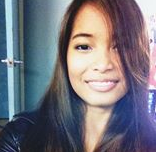 ♥ Hello.
My name's Jay and I want to share a little about me to the world.
▽ Queen of Diamonds.
xx.


Instagram
@jayybearable
LookBook
Follow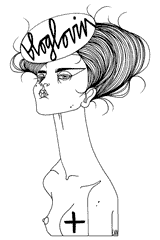 Contact
For business inquiries please contact me on

jaysantiago2312@gmail.com.au




Sponsor





disclaimer

Layout made by tkh
All Opinions and Thoughts are my own, I'm not affiliated with any company. Each post is chosen to benefit or be of interest to my readers. Everything is written by my own personal opinion and uninfluenced by sponsors or gifts. Any sponsorship or gifted reviews or posts will be stated otherwise and based on honest opinion.


OOTD: Class Act
OOTD: Class Act
Neon Beanie - Carhart, Basic White Knit - Zara, Scarf - Newlook, Pleather Skirt - Nastygal, Shoes - Ebay
Because who doesn't take photos of themselves in the bathroom when they like what they're wearing.
I tend to dress a little nicer if I know I'm going to the city lately since it's got the perfect vibe with fashion weekend coming up!
Spending a little time with this quality
fashion killa
too.
Sorry for the Shotty photos, lighting was not on our side today.
See you around
xx.
Labels: 2013, autumn, baroque, beanie, black, city, fashion, girls, knit, neon, neutrals, ootd, pleather, regal, skirt, spikes, street, Sydney, white, winter