About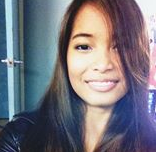 ♥ Hello.
My name's Jay and I want to share a little about me to the world.
▽ Queen of Diamonds.
xx.


Instagram
@jayybearable
LookBook
Follow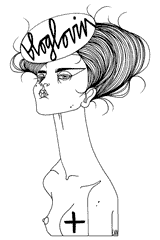 Contact
For business inquiries please contact me on

jaysantiago2312@gmail.com.au




Sponsor





disclaimer

Layout made by tkh
All Opinions and Thoughts are my own, I'm not affiliated with any company. Each post is chosen to benefit or be of interest to my readers. Everything is written by my own personal opinion and uninfluenced by sponsors or gifts. Any sponsorship or gifted reviews or posts will be stated otherwise and based on honest opinion.


My Favourite Winter Piece
Hey diamonds,
If you've been following my twitter or instagram or just over-viewing any of my general posts, you'll notice a trend.
Beanies!
Now I know winter isn't that cold here in Australia but to me 20 degrees is absolutely freezing.
I love my beanies, the add a lot of statement to an outfit as well as both hiding and highlighting your hair effortlessly.
Although this is my favorite winter piece, it's also something that I always pull out all throughout the year. Currently I'm trending the really chunky beanies that add that little bit of omph and street to any outfit.
However they can also add a lot of girlyness to an outfit if you prefer the slouchy knitted kind.
Beanies are just so versatile and add so much to an outfit that it's worth considering even in S/S season!
xx.
Labels: 2013, australia, autumn, beanie, beanies, current trend, fashion, street, trending, trends, warm, winter