About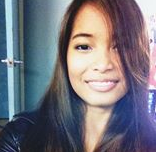 ♥ Hello.
My name's Jay and I want to share a little about me to the world.
▽ Queen of Diamonds.
xx.


Instagram
@jayybearable
LookBook
Follow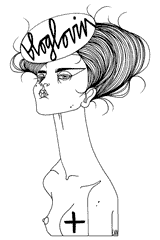 Contact
For business inquiries please contact me on

jaysantiago2312@gmail.com.au




Sponsor





disclaimer

Layout made by tkh
All Opinions and Thoughts are my own, I'm not affiliated with any company. Each post is chosen to benefit or be of interest to my readers. Everything is written by my own personal opinion and uninfluenced by sponsors or gifts. Any sponsorship or gifted reviews or posts will be stated otherwise and based on honest opinion.


Work Hard, Play Hard - Clearasil Review + Giveaway


One of the great things about us girls is that we multitask like bosses, it's true ladies we work hard.
Michelle Obama, one of the most powerful women at the moment is a someone who is a constant worker, she is represents her country, her husband she is both a public figure and a mother.


Okay so not everyone is as busy as the first lady but we're all busy in our own senses and we often neglect our skin.
I know that my skin goes through trauma around this time of the year.
I have very dry skin and my T zone is a war zone at the moment and to be honest I'm really lazy with moisturising. Throughout the busy weeks where you got exams due and work and weekly exercise and a social life, thats where I drop the skin maintenance, thanks to Nuffnang's Product talks I got a chance to redeem myself

Often the shower is the only time I get a moment to myself to completely relax and when I can pick up this little number and get both a mask and a wash out of the one product.


Texture
The texture of the wash is extremely smooth and a little on the thick side almost like a lotion consistency that comes with the dual use as a wash and a mask. It's creamy and on application feels like an avocado mask. As you use the Clearasil either as a wash or a mask it makes your skin feel like silk on application.


Smell
The product smells strongly of pomegranate so it has the most gorgeous refreshing smell as your washing.





This product is amazing and so smooth and refreshing on the skin, it's not harsh and is works both as a mask and as a wash.
Clearasil did a trial showing that over 74% of people said that the Daily Clear Vitamins & Extracts products have made their skin looking and feeling healthier.
With key ingredients such as avacado extracts and Vitamin E for moisture, glycerin for hydration and pomegranate for its anti - oxident properties this product doesn't shred or dry your skin at all



GIVEAWAY
So Clearasil is doing an amazing giveaway right now and it's super simples!
Just leave a comment and let us know what skin concernes do you think Clearasil Vitamins & Extracts can help you with.
The top 5 comments will receive this product for free!!
I'll shoot you guys an email when the competition comes to a close on the 22nd of July.
So go ahead comment away and best of luck to all of you ~

xx.


*Click here to view the Terms and Conditions to the competition*

Labels: 2013, acne, avacado, beauty, clearasil, comment, cosmetics, face, giveaway, mask, nuffnang, product talk, review, vitamin e, wash