About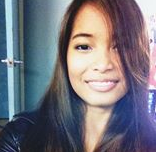 ♥ Hello.
My name's Jay and I want to share a little about me to the world.
▽ Queen of Diamonds.
xx.


Instagram
@jayybearable
LookBook
Follow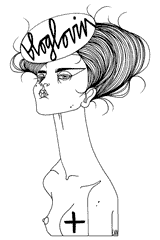 Contact
For business inquiries please contact me on

jaysantiago2312@gmail.com.au




Sponsor





disclaimer

Layout made by tkh
All Opinions and Thoughts are my own, I'm not affiliated with any company. Each post is chosen to benefit or be of interest to my readers. Everything is written by my own personal opinion and uninfluenced by sponsors or gifts. Any sponsorship or gifted reviews or posts will be stated otherwise and based on honest opinion.


Update: I Joined a Gym!

Giving up on Resolutions is for wimps.
I wanted to tone up this year and gain a little more muscle, I want to be able to run for more than 3 km's without walking or resting.
I used to do Soccer, so that was training and the game after that I started once a week of group training sessions which are INTENSE and making me sore for a week. This year I want to keep up the training sessions and gym on the side and just work through the pain! And hopefully by next year I can get back into Soccer! I'm excited to start and incredibly scared at the same time, I'm the laziest person ever so I'm hoping this will get me off my ass to go start and become an active healthy person.


That means, I have to watch what eat ...







I fucking love my food and I love to cook !

Controlling my diet is going to be a bitch and a half because I intend to continue cooking to refine my skills and get better and better so I can prepare to go to a patisserie college in the future.

UGHHHH

I already find this part the hardest.

So long butter, i will miss you so..


Anyway, I never intended nor had any intention to ever join a gym because I thought I would be too good for it but alas C2K stole my heart!
It has the most amazing atmosphere and a great mix of equipment, but the thing that sold me were the classes, ranging from cycling to yoga it really encourages you to give everything a go. The change rooms and lockers are all safe and they have a recovery spa!!
In celebration I hit Nike up left right and centre and geared up!
It's one of my favourite brands considering it's the most comfortable and the sizes fit me a lot better than a lot of other brands particularly with sports bras, plus everything looks freaking amazing.

So if any of you are in C2K, come and say hi i'll probably be tired and gross and really useless but i'll muster up a smile and a confused look because I won't know what's happening.

xx.

Labels: 2013, australia, get fit, get healthy, gym, resolutions, Sydney, workout